Anil & Reena Kant
Anil Kant is a very well known singer of India. He and his family is spreading the gospel through music, television and cinema. .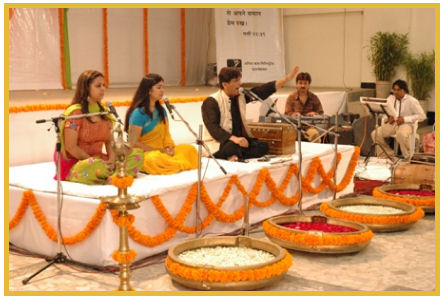 Anil Kant has achieved International acclaim as a singer, song writer, and worship leader in recent years having led worship in many countries all over the world, and recorded 7 albums in the last 5 years of ministry. He is also the Executive Director of Trinity Sounds Pvt. Ltd having produced and directed many projects for his Recording Company.
Anil Kant comes from a Hindu-Punjabi family. His parents, being very devout and religious, taught Anil Hindu scriptures from a young age. Music was an integral part of Anil's life. In spite of the regular spiritual guidance from his parents; Anil still knew that something was amiss and from a young age had a quest for a close relationship with God.
<<< >>>